Italian Championship Rally Cars 2017. Start with the "Rally delle Vallate Aretine"
31 Jan , 2017 News by Motorsport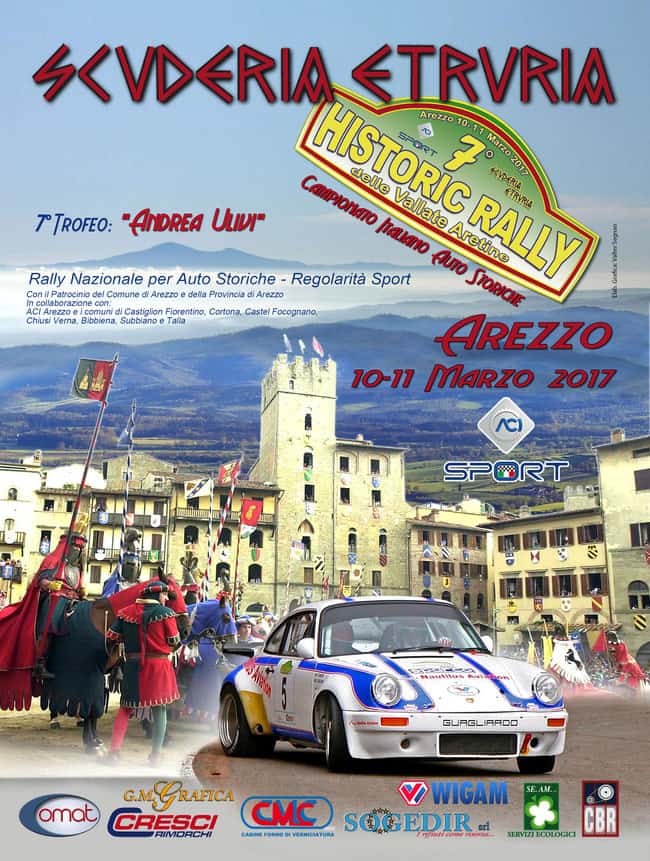 The "Rally delle Vallate Aretine" will open the historical CIR 2017, in its 7°edition, which will start in the appointment set for 10 and 11 March.
Monday, February 7 open registration, which will close on Monday, March 6. The 7th Historic "Rally delle Vallate Aretine" will also be valid for Michelin Historic Rally Cup for the 6th Memory Nino Fornaca. Last year to win the rally Arezzo was the Sicilian crew Domenico Guagliardo – Francesco Granata, about Porsche 911 Rsr. In addition it will also open the A112 Abarth Trophy – Yokohama, organized by Team Bassano. In the race the crews of the Regularity Sport, which will be valid for the Trofeo Tosco Emiliano.
Friday, March 10 Piazza Grande will also be home to the Ceremonial Start will be followed by a welcome dinner of the rally to its participants. Decreased by twenty kilometers transfers, confirmed the special stages of the 2016 edition All the tests will be repeated twice each, for a total distance of over 116 km timed.
rally delle vallate aretine, abarth trophy, michelin historic rally cup