Sassa Roll-bar at 4×4 Fest in Carrara: Range Rover with our roll-bar
11 Oct , 2017 Sassa Roll-bar EN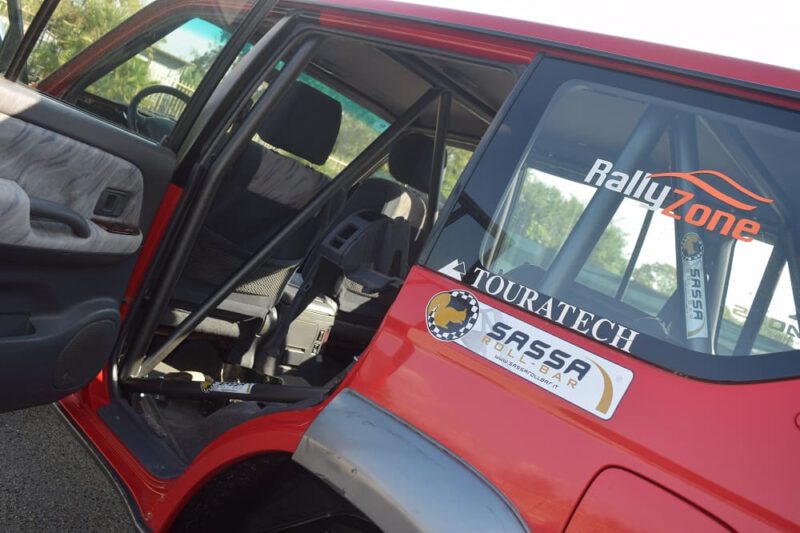 The cars that will take part in the Maroc Challenge is equipped with a roll-bar designed, built and installed by the Marche company that will also be involved in off-road safety consulting. Sassa roll-bar the historic company of Ascoli Piceno that since 1971 designs and manufactures safety crates for racing cars, will be present at the 4×4 Fest 17th of Carrara, which will take place from 13 to 15 October in Carrara.
The 4×4 Range will showcase the Range Rover that will take part in the Maroc Challenge one of the most exciting African terrain challenges equipped with roll-bar designed, built and installed by the Marche company, the European leader in roll bar construction, which will handle also on off-road safety advice.
"From Friday 13th to Sunday 15th October we will be at 4X4 FEST – declares Sassa Roll-bar sales manager, Gianluca Corradetti – we will present the Range Rover who will take part in the Maroc Challenge with the ELABORARE 4×4 team. We are proud to be part of this project that confirms the professionalism of the company. The collaboration with Elaborare 4×4 has been active for many years and when Luigi Sodano presented his idea we did not hesitate to give our availability. The project required a specific study to combine safety and habitability considering the "roads" that the car will face: an additional reason to be part of the crew as an invitation!".
Many of the initiatives carried out by the officials of the Italian Fuoristrada Federation in Carrara's week-end: dedicated rallies, static and dynamic exhibitions, sand and track tests, mini safe driving lessons, enticing insurance conventions specifically designed for historic vehicles 4x4Fest is organized by CarraraFiere in collaboration and with the technical support of FIF (Italian Federation of Fuoristrada) and with the participation of ACSI (Association of Italian Sports Centers) CSEN Nazionale and Uisp (Italian Sport Union for All).
Elaborare 4X4, gianluca corradetti, Italian Fuoristrada Federation, maroc challenge