Alfa Romeo Mito and the Alfa Romeo Giulietta with safety cage Sassa roll bar ready to debut in the Italian Touring Car Championship!
16 Jun , 2016 Sassa Roll-bar EN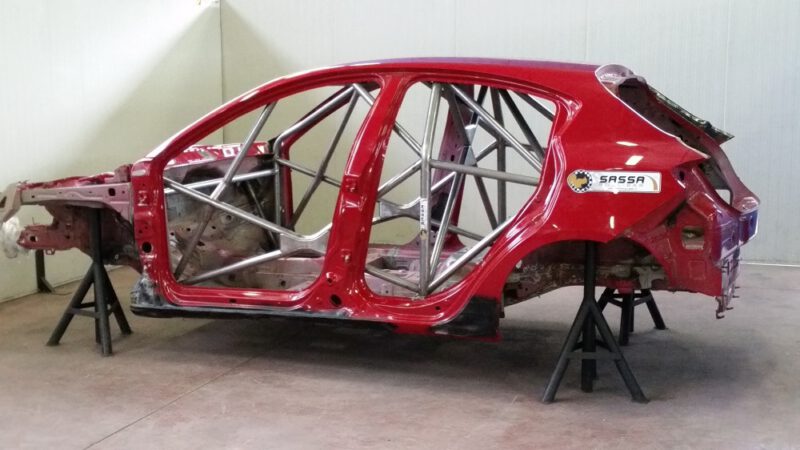 Adria, Misano, Magione, Mugello, Vallelunga, Imola, Monza, these are the seven stages of the Italian Touring Car Championship in 2016, which kicks off Sunday, May 8 – the opening stage of Adria racetrack – and will end on October 30 track of the Italian Grand Prix of Formula One, with the Monza big  final, which will see some cars from the safety cage brand Sassa Roll-Bar that will be engaged for both the TCR category both in TCS.
Structurally prepared in our company of Maltignano are designed roll-bar with the specific aim of ensuring security and performance thanks to the structural reinforcement of the bodyshell. For the Giulietta, in particular, the commitment was twofold: in addition to the roll bar conforming to the TCS category was developed the type approved for TCR. In particular, the approved version made of 25CrMo4 has requested a specific configuazione as were the specific fixing points on the body; all optimized processing software with the design assumptions and then physically build the structure to be fixed in the car.
alfa romeo giulietta, alfa romeo mito, italian touring car championship